Nutrition Facts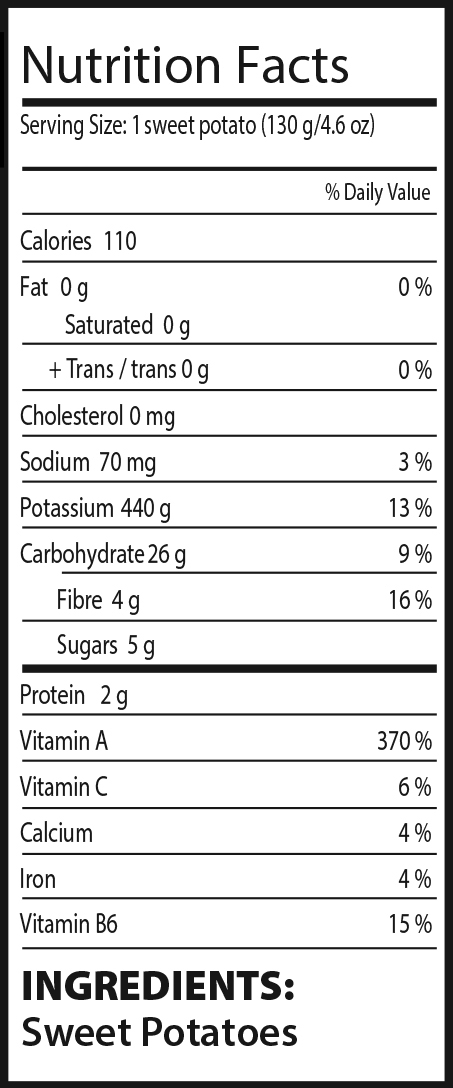 Related
Petite Bako Steam Bag
1.5 lbs.
Orange Skin, Orange Flesh
Perfect Potatoes in minutes with no prep time! Each 1.5lb steam bag is packed with four deliciously hand-selected Petite sweet potatoes ready to enjoy in just 10 minutes. The precision ventilation allows each potato to cook thoroughly while preserving the great taste and texture these petite sweet potatoes are known for.
Nutritious Superfood
Good source of Vitamin A
Triple washed
Does not contain additives, preservatives or chemicals.
Where to Buy
Cooking Instructions:
Do not puncture holes or remove film. Microwave on high for 10 minutes or until
tender. Wait for bag to deflate and carefully cut open the bag and serve!
Tip: To peel, rub the surface of each potato after it cools and the skins will peel off.
---
Recipes